I found 2 Insects looking like this in my appartment: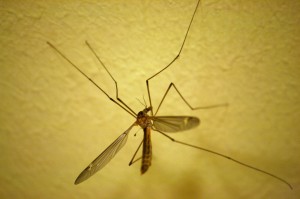 Anyone knows what it is, its about 10cm large from leg tip to tip if it stretches out and capable of flight, seems not to have any inteligence to speak of. I could catch it and throw it out of my appartment but iam affraid its too cold outside?
Anyone knows what it eats? How long it lives?