A new EU parliament is being elected currently, (23-26 may depending on country). If you live in the EU and care about your future, you should vote.
Its only 1 in about 380 million potential votes. Not much effect you have but if you do not go then you have 0 and cant complain next time the EU passes a law that "noone" wanted.
You can check on saveyourinternet how your countries representatives and parties voted on the copyright directive. Looking at how politicians actually voted is better than listening and believing what they claim they will before an election.
Some related street Photography: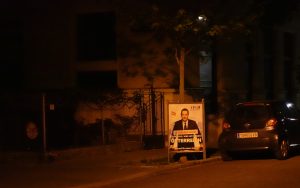 Leaning on a tree our nationalist party is campaigning.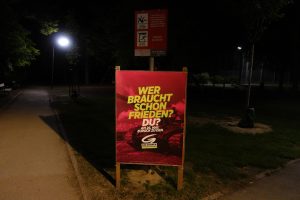 A few streets onward, our greens are campaigning in the park with a picture of a tank.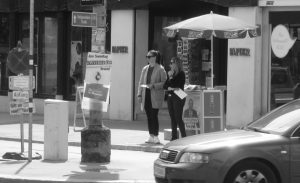 Right Nationalist Party (FPÖ) giving out Chocolate and Flyers. Yeah they gave me some too as i passed by after taking this picture.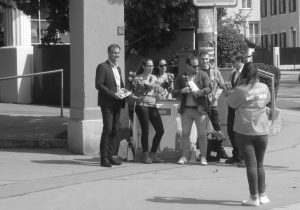 Right Conservative Party (ÖVP) posing for someone else taking pictures. I took one too.
Where are the greens, small left parties and our sozial democrats (SPÖ) ? I dont know, i didnt pass by any. I saw some campaign posters for the sozial democrats but forgot to take a picture, they IIRC called people to go to the election on it.
And some days later …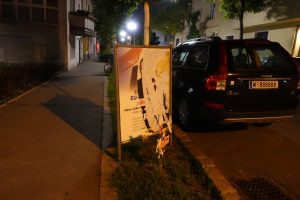 A vandalized campaign poster of the FPÖ. I think that was after a video was made public showing them discussing with russian oligarchs (or claimed to be oligarchs) about funneling money and contracts to them in exchange for buying a newspaper and manipulating elections with it. And also discussing how to move money around behind the "Rechnungshof". Looks almost like a russian bear ripped the poster off.
Update 2019-05-24: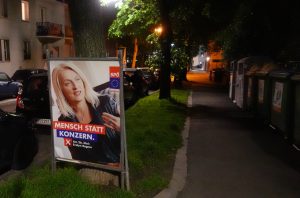 Finally run accross a SPÖ poster. Still no trace of NEOS and the other small parties but i also found a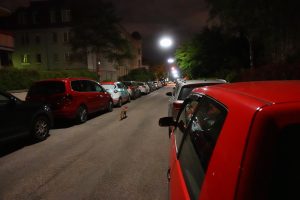 Fox. It was faster than my camera liked.