On the quest to improve and tinker with my 3d printer, one area to improve is noise. And a while ago i did buy a set of Stepper motor vibration dampers. The idea is quite obvious, the steppers produce noise and if they are rigidly attached to something solid and big theres alot of area that can radiate the noise. Adding a flexible damper between the source and the rest of the machine reduces the area that can radiate the sound and makes it less noisy.
The vibration dampers i got have two raised spots that have no matching holes in the 3d printers parts. They have to be removed or holes be added to where they are attached.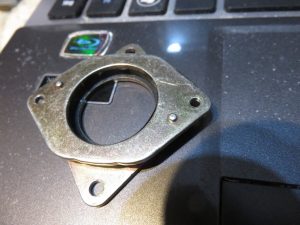 Filing them off by hand is very easy though, the metal seems quite soft.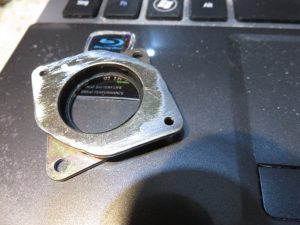 Ive attached one on the X and one on the Y steppers, these 2 are the most active an noisiest steppers. The Z stepper moves so little that its inaudible except when the printer starts up and runs the auto homing sequence. The extruder stepper too is inaudible except during retracts. I plan to add a damper to it too when i take it apart for some other reason.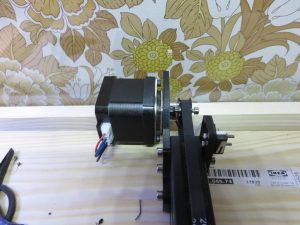 Testing with a microphone inside the enclosure printing a 20mm calibration cube before and after each damper addition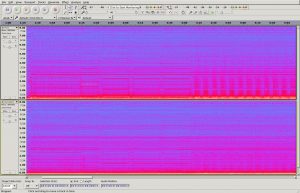 The difference after the 2 added dampers is quite noticeable. The top row is the original and bottom row is with the 2 dampers. The remaining noise is primarily from the hotend cooling fan and less so from the part cooling fan. I plan to replace the later with a noctua fan. The hotend fan is a 30mm fan though and 30mm fans seem rare, i am not sure from where to get a silent quality 30mm fan, noctua does not make one. I could use a 30 to 40mm adapter and different fan duct with a 2nd 40mm noctua fan though, have not decided yet.
Also it seems the addition of the dampers has slightly reduced the waviness of the sides on the printed cube. Its hard to say this definitive though as taking the stepper off and putting it back on changed things like belt tension which may have cause the difference too.