About 3 months ago my cheap/small color laser printer stopped eating. It tried but most of the time it just failed and very soon it completely stopped working, giving a generic paper stuck kind of error so i had to take it apart and fix it as i needed it. I am writing this 3 month after fixing it, as i didnt had time before, but maybe its still useful for someone.
I have the suspicion all printers of this design will fail this way.
Disassembly
The printer is held together with screws and little plastic hooks, below are some pictures of my disassembly of it. The part we need to get to, is a small steel part which is moved by a solenoid.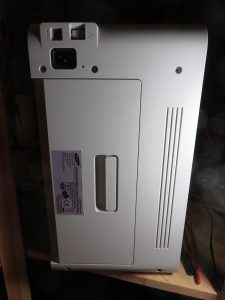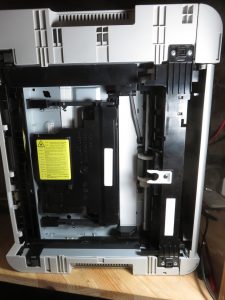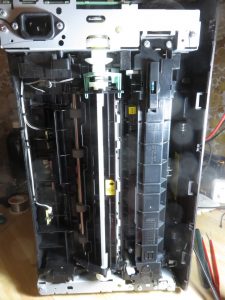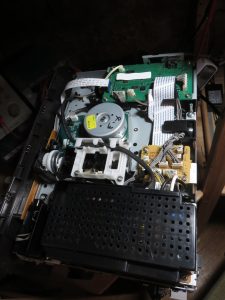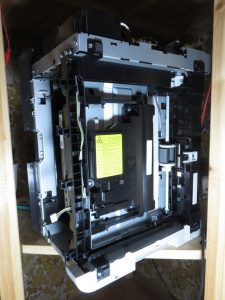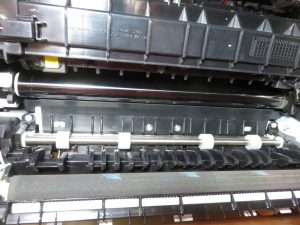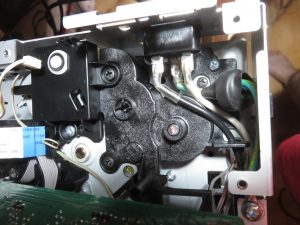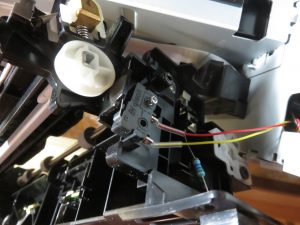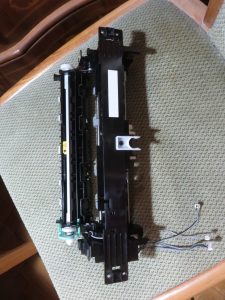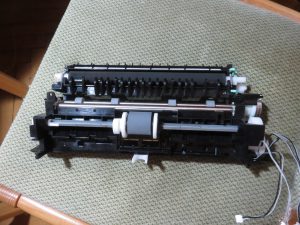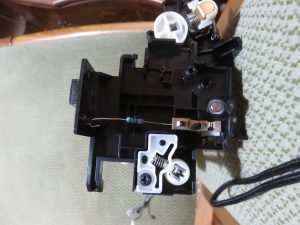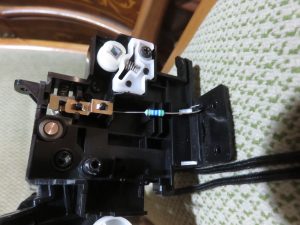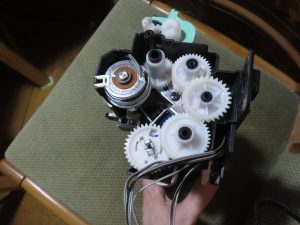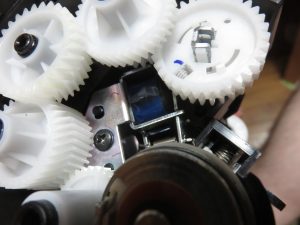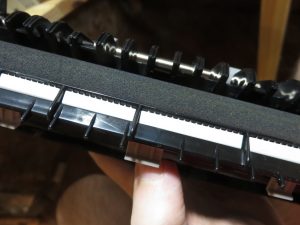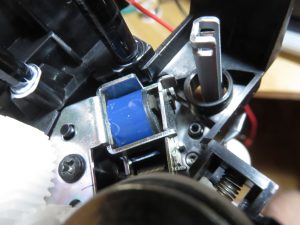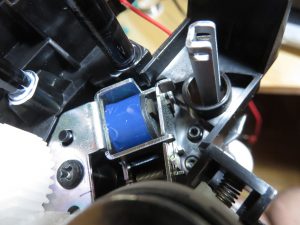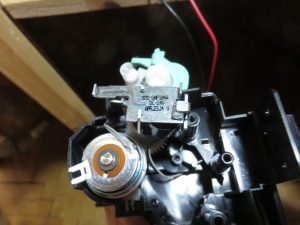 Below is the part that causes the problem, the sticky foam thing on it has become slightly sticky on the wrong side and is also squished. The device still works if the solenoid is pulsed with sufficient power.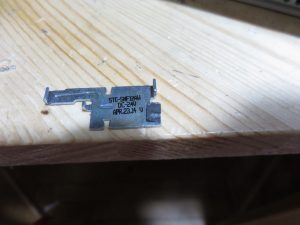 Repair
This is very trivial, remove the decaying black foam thingy and replace it with something that is non sticky on one side and
has dimensions somewhat similar to the original. I used very strong double sided tape to get the thickness and covered in chinese "blue" painters tape from my 3d printer to make it non sticky on one side. If you can, test that the solenoid works before reassembly.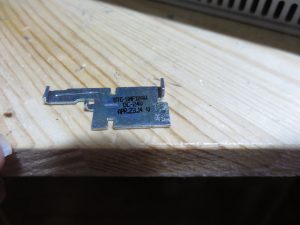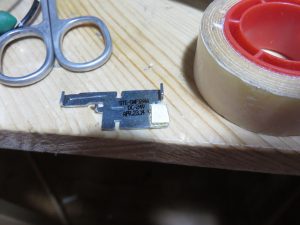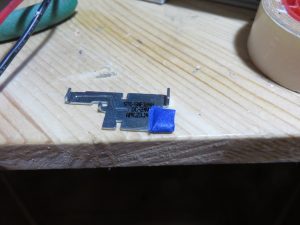 Reassembly
Just undo the disassembly in reverse order, weave all the wires back in as they where before.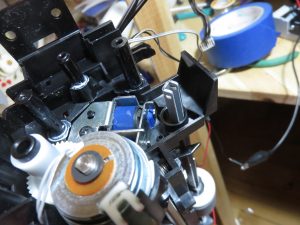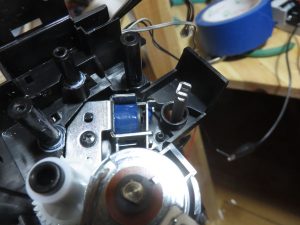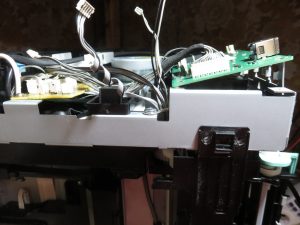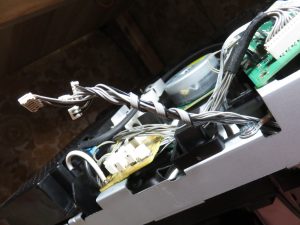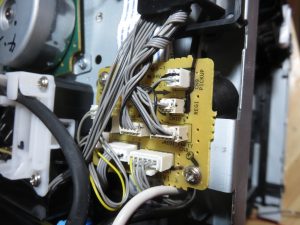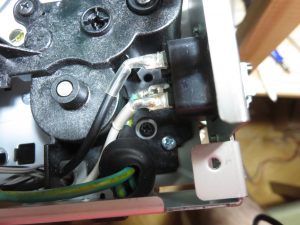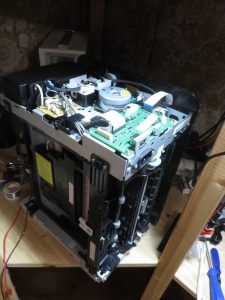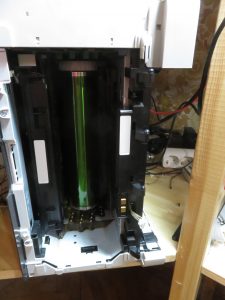 3 Months since the repair above, my printer still works and had 0 paper feed failures (unless it run out of paper).